Guest post by Brea Schmidt, @thethinkingbranch
I sat at my kitchen table staring at my light blue mug of fresh coffee.
I wondered when the last time was that I had stopped long enough to notice the steam coming off my cup and allowed myself to be mesmerized by the way it disappeared into the fall sunlight coming through my window.
The air was silent.
There were no footsteps of neighborhood kids cutting through my house on their way to the backyard for another round of football. No one was asking for their third snack at 9:30am. No one was fighting over whose turn it was to pick the show that they would watch.
It was… quiet.
It was the moment I had thought about all summer as I juggled sending work emails with playing Battleship with my daughter all summer long.
Heck, it was the "there" I imagined over and over when I said, "I'll be fine once I get THERE," back when I was nursing my newborn while simultaneously filling bowls of cereal for toddlers who had minutes prior knocked me on the forehead from the side of my bed begging me to come down and feed them.
I was THERE…
… in the moment when ALL THREE of them were in school, finally giving me a couple of hours a day to actually get to focus on the things I needed to.
But the moment? It wasn't all I had hyped it up to be.
I wasn't free of all stress as I sat at that table. I wasn't sitting in a perfectly clean house because I had time now to organize and purge. I wasn't sitting in an anxiety-free mind.
I spent some time that morning thinking about all of the times I had said, "Once THIS happens… then THIS."
Once she starts sleeping through the night, then maybe I won't feel as depressed.
Once he starts feeding himself, then I will have more time to make myself a healthier breakfast.
Once she stops nursing, then I'll feel like I have my body back again.
Once they get past the toddler stage, then I'll be able to handle the chaos better.
Once they become a little more independent, then my husband and I will have more time for each other.
Once they are all in school at the same time, that's when I can start focusing more on what brings me joy because I'll have more time.
And there I was.
All three kids in school.
Time to myself.
But I wasn't free of worry. I wasn't free of stress. What I was missing was a commitment to give myself the tools to manage that, instead of waiting for it to pass.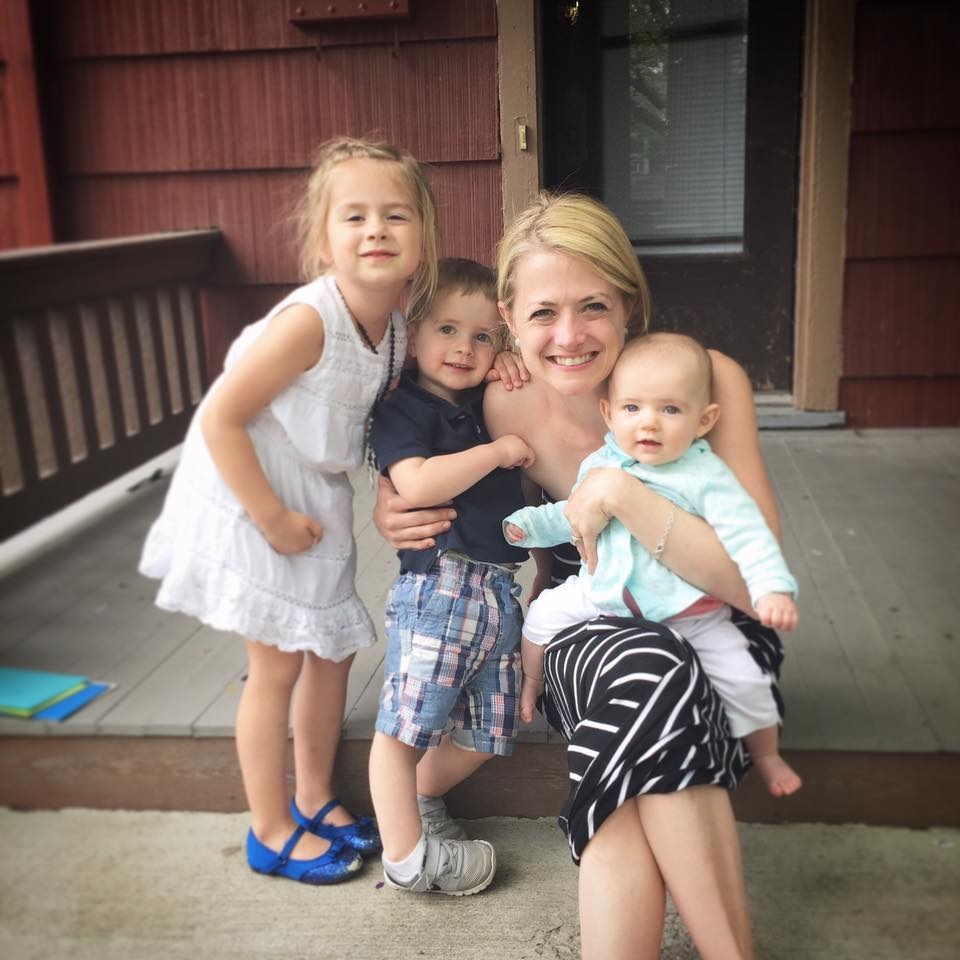 Motherhood is a series of seasons and I had spent the last seasons convincing myself things would be better – and I would FEEL better – once I got to the next season, instead of accepting the help and learning the tools to manage the ups and downs of the season I was in.
That fall day at my kitchen table, I knew I had to change the way I looked at seasons. I had to stop hoping for the clear skies to come and start teaching myself how to put up my umbrella.
I had to teach myself to stop seeing the clouds and start looking for those little spaces in between where the sun was shining down.
I had to allow others to hold up the umbrella for me when they offered and use that time to do something that brought me joy.
I simply had to learn to BE in those moments.
To not wish them away.
To not wait until they passed.
To be IN them.
To focus on acknowledging right where I was and learning to take care of myself right while I was there.
To learn to accept the help when I couldn't do it for myself.
A friend who offered to watch the kids.
A neighbor who offered to cook a meal.
My doctor who could help me come up with a plan to manage my mental health struggles.
A family member to talk to when I felt overwhelmed.
Looking back, I told myself I would be ok one day instead of getting the help and the self-care tools I deserved when I wasn't ok.
Today I choose me.
Today I choose to know it's OK to not be OK. Today I know I deserve to gain the tools I need build a shelter around me when the storm is coming… and to let the people around me bring theirs to help, too.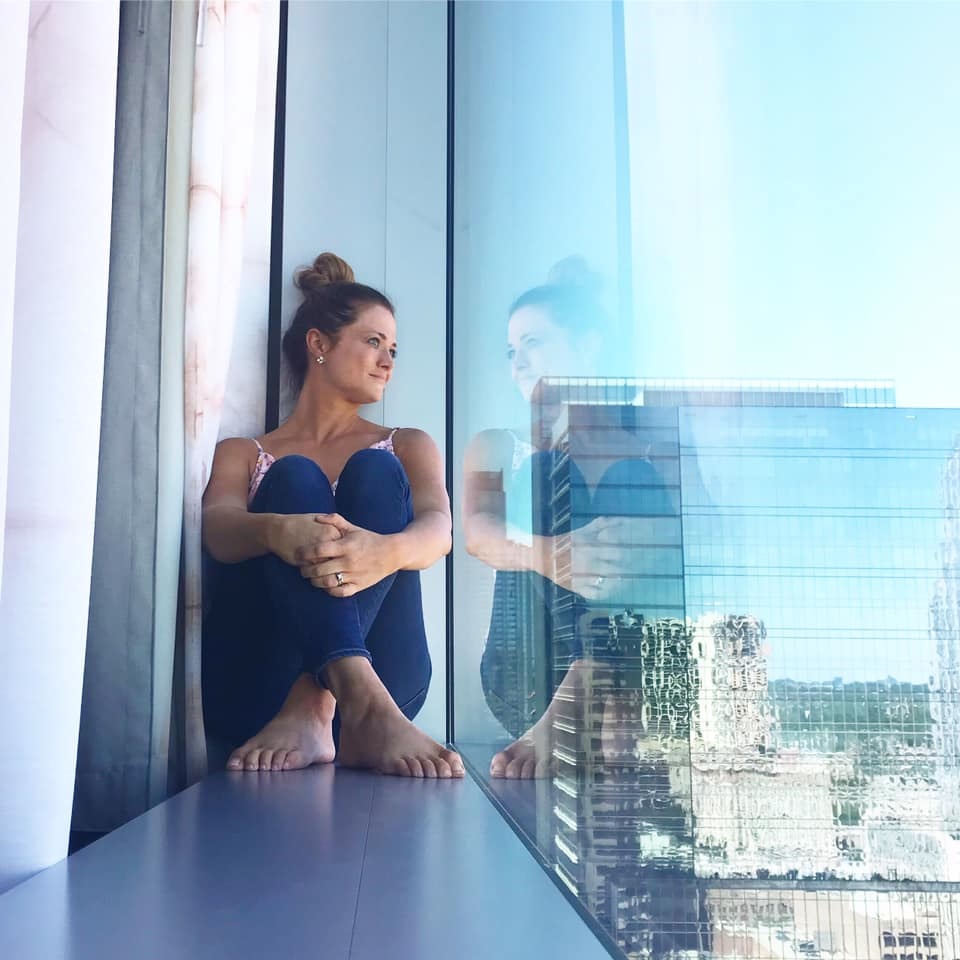 Brea Schmidt is a mom and Iris Award-nominated writer empowering and connecting women and mothers. She started Photography by Brea, then launched The Thinking Branch where moms can connect on the real, raw moments of motherhood and feel less alone in their journey. Brea is a staff writer for Her View From Home and was named as one of five "Must-Follow Pittsburgh Influencers" in Pittsburgh Magazine.