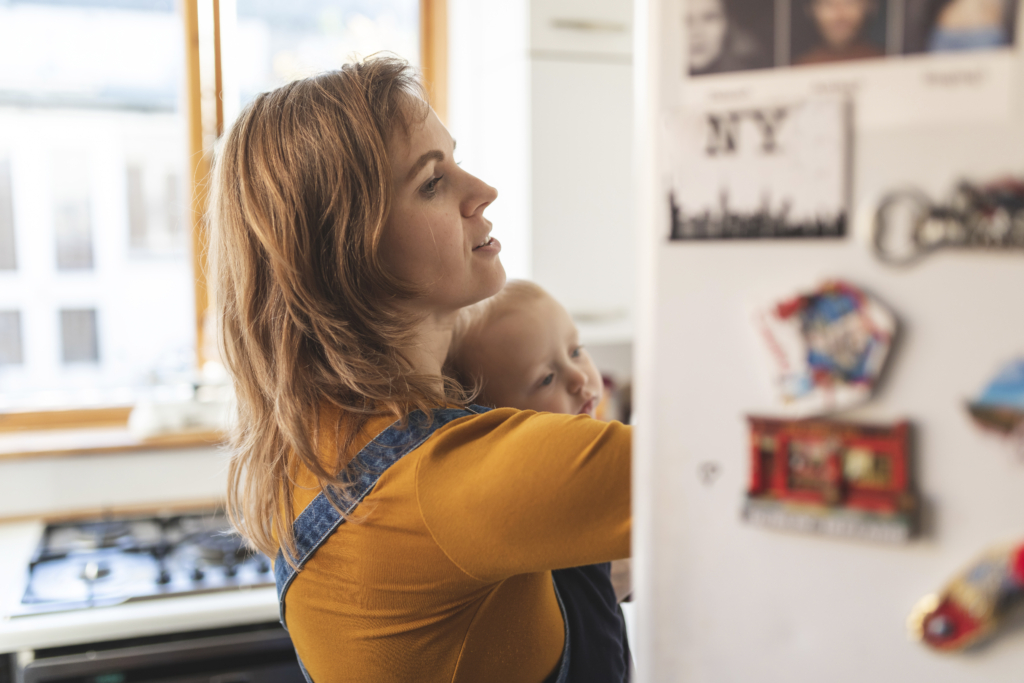 While it might be challenging to shop for and prepare healthy food while caring for a newborn, there are tips and tricks to make good nutrition possible. Here are just a few.
1. Snack when your baby snacks.
Sneak in small bites of fruit, yogurt, low-fat cheese, or whole-grain bread or muffins whenever you feed your baby. Stash healthy snacks within arm's reach of your go-to nursing spots.
2. Let other people help.
When friends offer, ask them to bring versatile, prepared foods like a rotisserie chicken, prewashed bags of salad greens, fruit salad, veggies and dip, or whole-wheat bagels.
3. Your freezer is your friend.
Now's the time to defrost any homemade goodies you pre-made or had friends bring and enjoy them. Also, stock up on frozen dinners and snacks (look for healthy ones).
4. Dial up a delivery.
You've earned a break – don't be shy about opting for deliveries from grocery stores and restaurants. Consider ordering ahead a few meals to reheat later.
5. Make extra.
If you get the chance to prepare and cook, go for a bigger batch. Boil six eggs instead of one, make the whole box of brown rice, bake a few potatoes, and cut up all the veggies.
6. Drink, drink, drink.
Keep bottles of water in every room of the house, so no matter where you are, you can grab a quick drink. Staying hydrated helps avoid fatigue. If your baby is drinking, you should be too.
Adapted from www.whattoexpect.com