"This week, we will hold off on practicing changing diapers and swaddling. Instead, we will be discussing common warning signs should you be faced with postpartum depression."
Cue the eye rolls. Was it too late to pretend to have morning sickness and sneak out the back door? Ha, that's funny. I had only been puking the majority of my pregnancy anyway. Sitting through a long discussion on PPD during parenting classes on a hard cold chair didn't sound like my idea of a good time.
My husband and I were thrilled to find out we were expecting our first child. Everything had gone according to plan: graduate college with a job lined up, get married, finish graduate school, start a family. We were thrilled that this little one had been so timely as well, due in May, leading right into my summer break from teaching. We wanted to be as prepared as possible for our new adventure, so naturally we enrolled in parenting classes. So far, the classes had been very practical. On this night, however, I knew it was a complete waste of time. Postpartum depression would not be happening to me. That only happened to women in an unplanned pregnancy or with a family history of mental illness. It only happened to women who clearly weren't prepared for the heavy responsibility of being a mother. I was more than prepared.
I wish I could tell you these terrible (completely false) stigmas were not a part of my beliefs, but then I would be lying. I was so ignorantly naïve.
Fast-forward, as I rock my sobbing, colicky newborn at 5am, after yet another sleepless night. I could feel myself slowly losing my mind. I had been feeling this way for about a week. Baby blues are normal, I told myself, pull yourself together, Heather. Millions of women have had babies. You have a master's degree. You can handle a newborn. Unfortunately, my master's degree was not at all going to help in this situation. And any amount of ambition or desire to want to push these feelings and thoughts away was not going to happen on my own.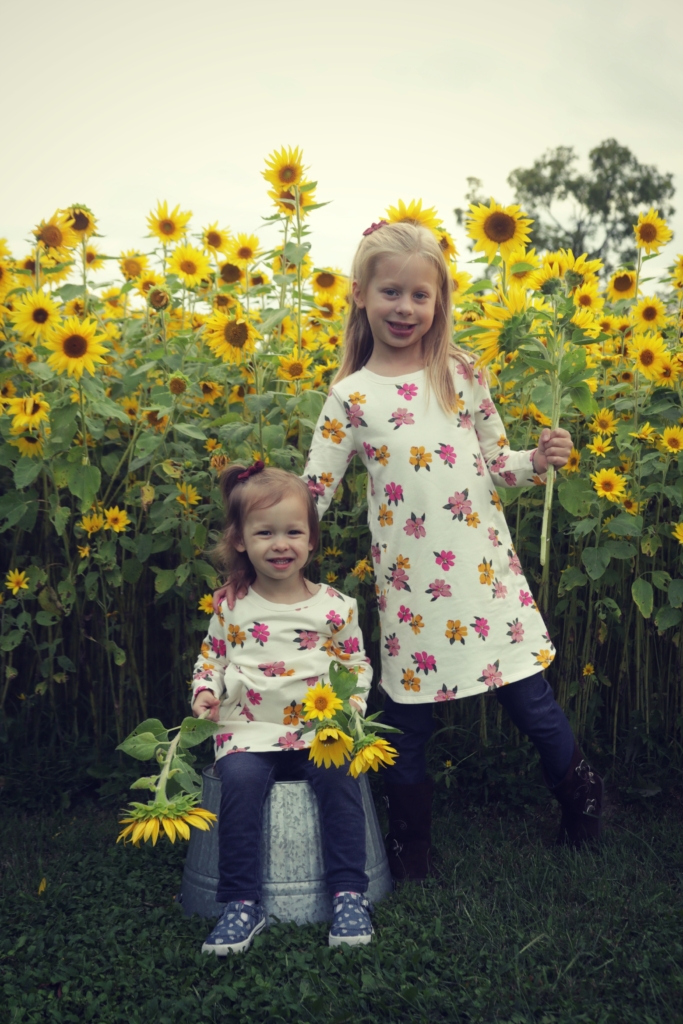 Very quickly, I learned that I should have sat up, paid attention, and taken detailed notes that night during our parenting class. And if I would have been that smart, this is what I would have written down:
Postpartum depression does NOT discriminate. All of those stigmas previously mentioned are a complete lie. PPD can happen to anyone, anywhere, and at any time. It does NOT mean that you are a bad mother, and it does not reflect your future connection with your child. It does mean, however, that you need help and support.
PPD is unique to each woman suffering with it. Postpartum depression was not a part of our picture-perfect plan. I knew what to expect when having a baby, but I didn't expect how my body would react to it. Postpartum depression comes in many shapes and sizes. In my circumstance, PPD did not result in any harmful feelings or thoughts at all, which is why I pushed it aside for so long. It came as an overwhelming feeling of sadness, inadequacy, shame, guilt, suffocation, and isolation.
Postpartum anxiety was not even in my vocabulary when it crept up on me with our second daughter. Hearing every little noise she would make throughout the night would send me into a complete panic attack. I slept in our basement for three months just to get through it all. This time, we were more prepared, but I wasn't expecting PPD to manifest itself in the form of anxiety. It looks and feels different to each mother.
Postpartum depression is as real as having a broken leg. Would you tell someone with a broken leg to go run a mile? PPD is beyond your control. In no way could you have done anything different to avoid it. Treat it as any other medical condition that needs your attention and treatment. Don't downplay it or wait until your next appointment.
Taking medication does NOT mean you have failed. It means you are brave. It takes an incredibly brave, strong, selfless mother to admit that she needs help in the name of her sweet babies. Many times, that help requires medication and/or therapy. For me, I was never able to fully overcome this disease until I discovered both through the Women's Behavioral Health Center at Allegheny Health Network. I thank God every day for my doctors at that facility. Find people who specialize in PPD. They will help you create a treatment plan that works for you.
Postpartum depression is normal. Talk about it. Is it embarrassing for me to admit that I almost hyperventilated the first time I even attempted taking my daughter to Target, while my best friend was hauling her twin newborns around like it was no-big-thing? Sure. I would prefer to put my experiences with postpartum depression and anxiety in a neatly sealed box at the top of my closet forever. But when I FINALLY found someone who understood what I was going through, it was the first time I felt like I wasn't alone. From that moment on, I promised myself I would be an open book. Ask to speak to those who have been down this road before. They will reassure you that there is light at the end of the tunnel.
Heather Peterson is a wife and mother of two daughters. She is a former reading teacher and current stay-at-home mom. Her family resides in Slippery Rock, Pennsylvania.